2017: ELD Mandate Requires All Trucks to Have Electronic Logging Device
2017: Trangistics provides Hurricane Harvey and Irma relief in TX & FL
Trangistics is the primary transportation provider to largest emergency response company in the US, supporting Hurricane Harvey in TX and Hurricane Irma in FL.
2016: Diesel Back Down to $2.00/gal
2016: Trangistics hires 1st Recruiting Manager/Partner
2016: Industry Has 16,000 Registered Brokers
2016: Trangistics Provides the Foundation for 50+ Agents and Their Families
2015: Diesel below $3.00/gal
2015: Trangistics Brings Help to California Wildfire Fighters
2015: Trangistics Star Fleet, Inc. Established as separate asset based trucking company with emphasis on heavy haul freight.

2014: Diesel $4.00/gal, Heading Towards $3.00/gal
2013: Federal Regulation Increases Broker Bond to $75K
2013: Trangistics Brings Help to Devastating Oklahoma Tornado
2013: Trangistics Moves 5000+ Loads
Lifestyle focus resonating with independent agents spread across the country and Mexico.
2012: Website Update
2012: Diesel $4.00/gal
2012: Trangistics sets up Facebook and Twitter accounts
2011: Space Shuttle, Atlantis, Lands, Ending 30 year Program
2011: Trangistics Selected as Leading Transportation Provider for Kalmar's RT240s
2010: Trangistics moves 500+ Loads
2010: Trangistics Signs 1st Independent Agent
2008: Diesel Near $5/gal in Several Areas of Country
2008: Global Financial Crisis
Collapse of financial/mortgage industry.
2008 Trangistics becomes approved DOD transportation provider
2008: Trangistics First Website
2008: Trangistics Moves 50+ Loads
2007: Beginning of Great Recession
2007: Trangistics departs from England Logistics
Joey departs from England Logistics to develop 100% independent agent model focus. Military heavy haul focus.  Develops tools to streamline heavy haul expertise.
2007: Apple Launches iPhone
2006: First Twitter Tweet
2006: Trangistics Becomes Agency for England Logistics
Trangistics becomes agency for England Logistics.  Develops military customer revenue from non-existent, focuses on heavy haul.  Learns the do's and don'ts from a big box brokerage which set the parameters for independent agent focused brokerage. Formulates positioning as broker agent in transportation industry to operate with integrity and professionalism extracted from high tech industry.  This resonates with customers and carriers in industry.
2005: Hurricane Katrina
Hurricane Katrina, killing at least 1,836 people and causing $81 billion in damage, making it the costliest natural disaster in U.S. history.
2004: Facebook Launched
2003: Space Shuttle Explodes on Re-entry
2003: Technology Industry Experiences Bubble Burst
2003: Trangistics Expands Range of Services
Trangistics provides business consulting services, develops Dubai Silicon Oasis business plan, begins development of transportation focus.  
2002: Segway Introduced by Dean Keagan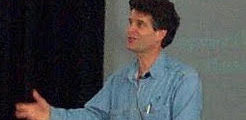 2002: Trangistics business entity established
Joey leaves Intel to forge own path.  Creates S-Corp that is today's Trangistics.  Provides business consulting to technology companies.  Part time transportation development.
2001: 9/11 Terrorist attack, NY Twin Towers, Pentagon
2001: Trangistics HQ located in Sisters Oregon

Trangistics founder migrates from Portland Oregon area to Sisters Oregon to emphasize lifestyle, establish Trangistics headquarters.
Mid 90s to early 2000: Diesel $1.10- $1.30/gal
1993: First World Wide Web Browser Launched
1991: First Web Site on World Wide Web
1986: Space Shuttle Challenger Disaster
1986: First Nonstop Flight Around the World Without Refueling
1985: First Internet Domain Registered
1982: Federal Max Weight Standards Mandated at 80,000 lbs
Federal maximum weight standards are mandated at 80,000 lbs., finally standardizing truck sizes and weights across the country.
1981: First Space Shuttle Launched
1981: IBM Introduces First Personal Computer using MDOS
80s, 90s: Fuel Prices $1.30 – $1.45/ gal
1980: Deregulation of Transportation Industry
1980: Mt St Helens Eruption
1978: ICC Broker Bond increased to $10K
Late 1970s: Gas Rationing
1976: "Convoy" hits #1 on Billboard Charts
CW McCall's "Convoy" is number 1 on billboard charts.  Truckers are highly popular in US culture.
1976: Apple Computer Founded
1974: Max Federal Gross Weight Established
President Carter sets federal maximum gross weight at 80,000 lbs, but not all states follow this limit.
1973: Cellphone Developed
1973: Fuel Prices: $0.30-0.70/ gal
1972: "Pong" game available for TV
1971: Ray Tomlinson sends first email.
1969: Man on the Moon
1946: 154 Broker Licenses Issued
We've Been Down this Road Before
Our company's foundation is built on integrity. Our agents, carriers, and customers know we have their interests at heart. We realize the transportation industry has a less than stellar reputation, which is why our customers find our honesty, transparency, and work ethic so refreshing.
Follow our history down this page.  One might say, we've run the gauntlet, yet our journey has just started.